Ali, born in 2010, lives with his family in a small town in Syria on the edge of the desert. When he was 9 years old, he suffered increasingly from headaches, impaired vision and balance problems. In an MRI, doctors discovered a brain tumor, but it could not be removed because it is in a location that cannot be surgically accessed. The tumor was therefore irradiated. To pay for the hospital costs, Ali's father had to go into debt. When the money for the treatment was no longer enough, Ali's father asked 'we care' for help.
Although Ali's brain tumor is fortunately benign, grows very slowly, and shrank slightly after radiation, Ali's prognosis is still rather unfavorable because the tumor cannot be removed. If the tumor continues to grow, even slowly, healthy parts of the brain may be affected, leading to serious complications.
Ali's future is uncertain. He has to undergo MRIs at regular intervals so that complications caused by the tumor can be detected and responded to as early as possible. However, the medical possibilities in this regard are limited, not least due to the civil war that has been going on in Syria for years. 'We care' covers the costs for the further check-ups and the medication Ali needs.
Ali attends school, and his favorite subject is the Arabic language. His passion was riding his bicycle but this is no longer possible because his balance is severely impaired due to his brain tumor. It was therefore Ali's greatest wish to have a tablet on which he can spend his free time playing computer games. A donor from Switzerland has granted him this wish. Maybe it will help him to find some distraction during difficult days due to his illness.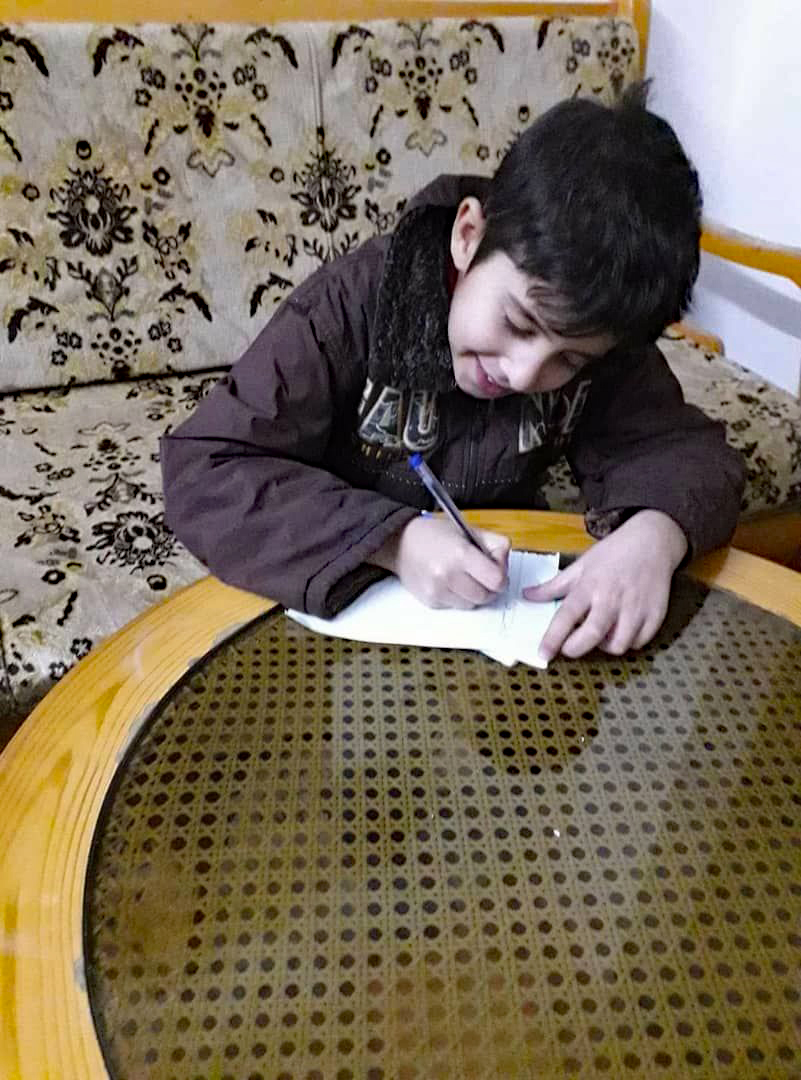 In touching words Ali thanks for his tablet.
No donations are used for the 'we care' homepage.