Giving cows and goats was very popular in times when our projects in India were active. A cow or a goat not only provides milk for the children, the surplus can also be sold on the local market. The dung of the animals is used as fuel and fertilizer for the small vegetable gardens next to the huts.
Even though our projects are unfortunately closed, we continue some sponsorships in India and finance individual medical case assistance. Since a former and very committed young teacher is still available to us, it is possible for us to continue to give away a cow or a goat in individual cases after the teacher has clarified the family's living conditions.
The beneficiary family must agree in writing to surrender the first female calf to another needy family and to take a sick animal to the veterinarian. The cost of treatment is usually covered by the state. Where this is not the case, 'we care' guarantees to cover the veterinary medical costs.
Here are a few photos from the last distribution event in February 2018: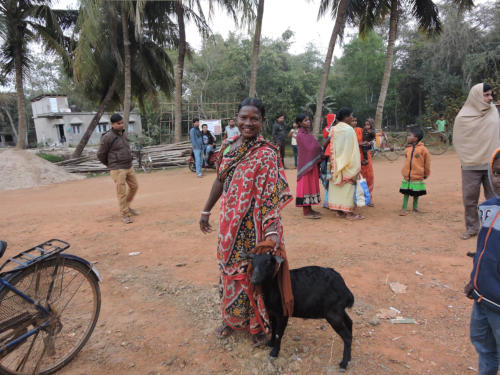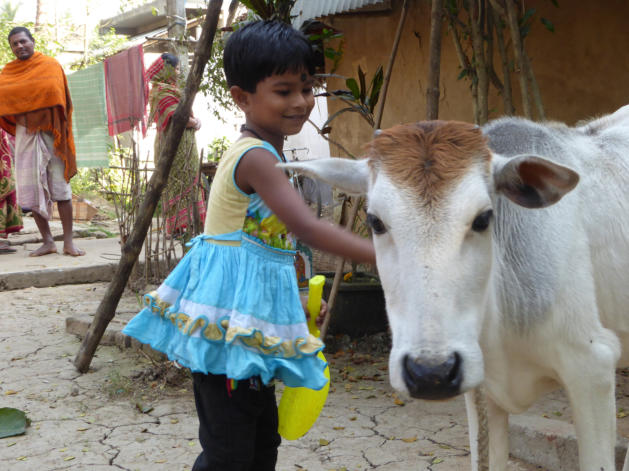 No donations are used for the 'we care' homepage.