Marah is a lovely, 25-year-old woman with Down syndrome. She lives with her elderly parents (the father, 82, is a retired teacher, the mother, 63, is a housewife) as well as her siblings in a small village in Syria.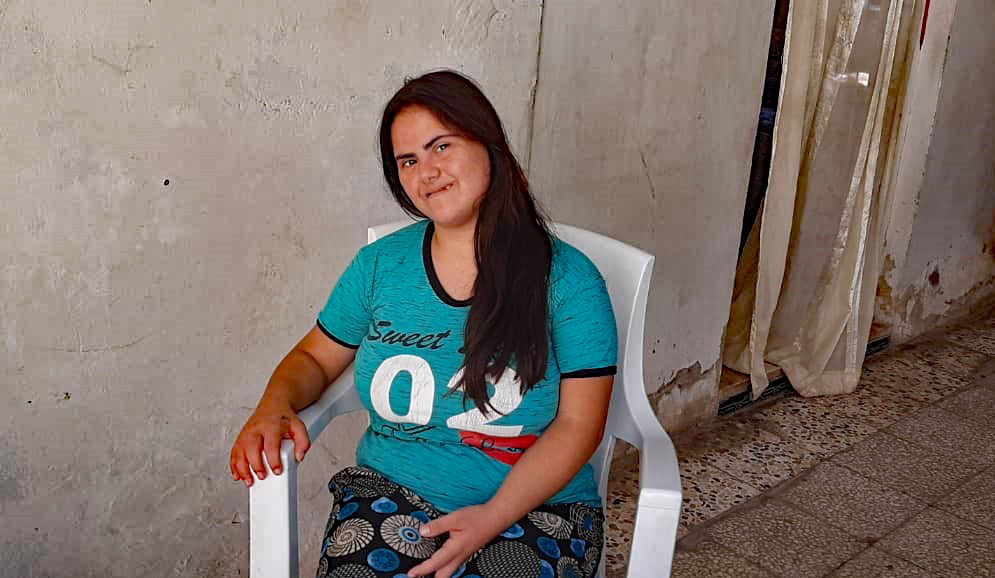 Marah was born with a rare disease of both of her eyes (keratoconus). Keratoconus is more often seen in persons with Down syndrome than in the general population. This eye disease is characterised by a thinned and cone shaped cornea. The disease progresses and leads to an increasing visual impairment. Marah needed a cornea transplantation. The operation of the first eye was already performed thanks to donations from the kinship, for the second eye the necessary funds could not be raised and 'we care' therefore took over the costs. The operation went well and the family is happy that Marah can see better again. The family can cover the cost of the aftercare incl. the medication.
No donations are used for the 'we care' homepage.