Maintenance of a school library and a PC centre in Garharipur in West Bengal/India.
In the village of Garharipur (West Bengal/India), there is a state-run secondary school for about 1500 children. Most of the children come from socially disadvantaged families of landless farmers. Schools are basically free of charge in India but the children have to pay for their school books, uniforms, exercise books, and pencils themselves – but many parents are unable to do so.
Many years ago, the Embassy of the Republic of Ireland built a library right next to the school on a piece of land provided by the government. In this school library the children can use the books they need for their lessons or borrow the books. The library is also available to all other children in the surrounding villages. Initially, the children used the space to do their homework but with the expansion of electricity in the villages and the new possibility of now being able to study at home in the evenings with light, the library was used less and less for this purpose.
For many years, 'we care' paid for the annual purchase of new textbooks and literary works, many of which were requested by the students. Both the librarian and the maintenance of the building were financed by 'we care'.
A few years ago, at the request of the students for PC training, 'we care' set up a computer learning centre in an annex to the school library, purchased PCs, and hired a trained teacher. This made it possible to teach younger children on the PCs because PCs purchased by the government are only available for older children. It was always important to 'we care Switzerland' to provide PC training to as many girls as possible. The teenage students can complete certified courses with a government diploma.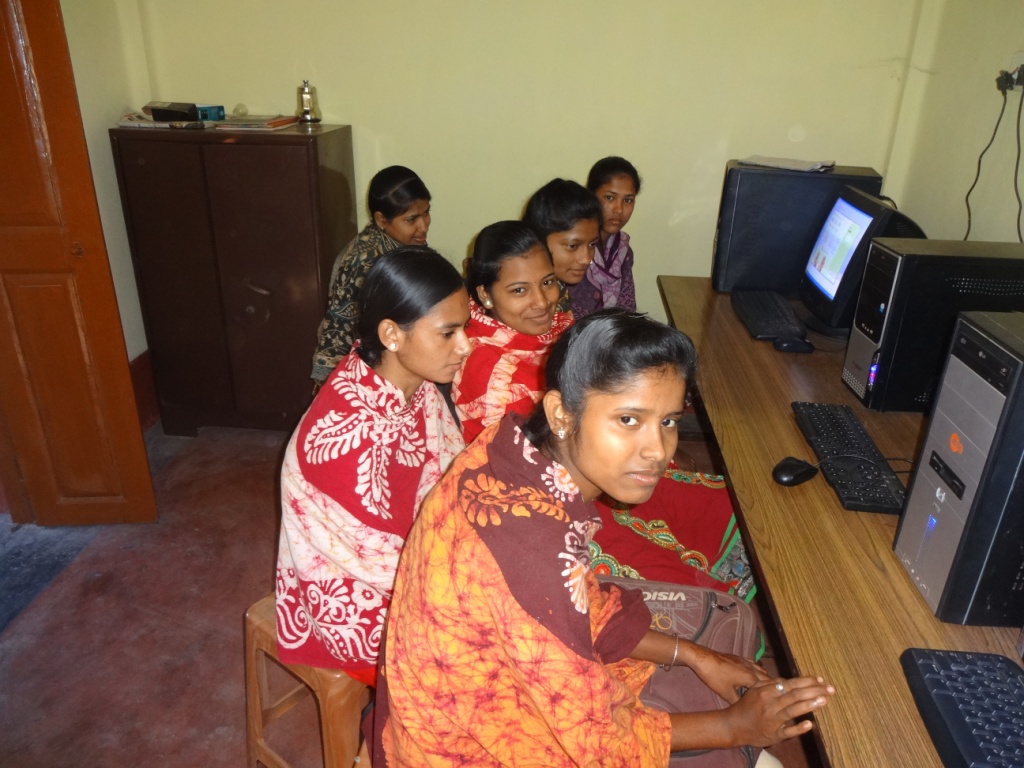 With great regret, 'we care Switzerland' had to stop the financing of the library and the computer centre – the reasons are explained in this PDF.
No donations are used for the 'we care' homepage.