It was one morning in 2017 when Somnath, then 9 years old, was sitting with his mother in front of the house of a small village where the founder of 'we care' was staying, and the mother asked for help for her son.
Somnath suffers from the consequences of polio (poliomyelitis) which he contracted as a young child. His legs are paralyzed and he can only move himself by crawling. In addition, Somnath is mentally impaired and also therefore dependent on extensive help from his mother. The two receive no help from the father.
'We care' then paid for the mother, son, and one companion to travel to Kolkata where Somnath was examined at the government polio center. With a wheelchair and the recommendation that Somnath should receive physical therapy, the two returned to their home village.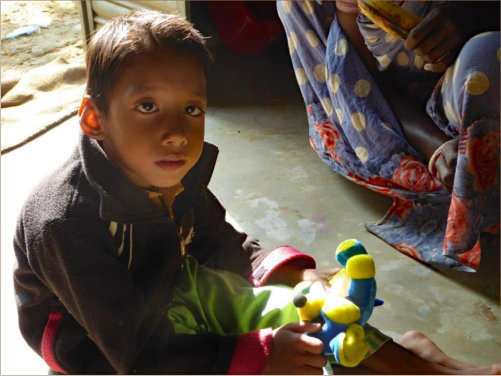 Unfortunately, the physical therapy paid by 'we care' did not bring any success. Since the treatment also caused Somnath pain, he bit, both the therapist and the mother, so the treatment had to be stopped. Somnath is now 15 years old, taller and of course heavier, so that the care by the mother becomes more and more demanding which is why 'we care' decided to start again a 3-month trial with physical therapy. Afterwards, it is evaluated whether the treatment will be continued or whether it has to be stopped – also as a result of Somnath's possible refusal.
Currently, 'we care' supports mother and son with a monthly food donation which our former teacher and coordinator delivers. How much Somnath can also be happy about his new clothes is impressively shown in the photo.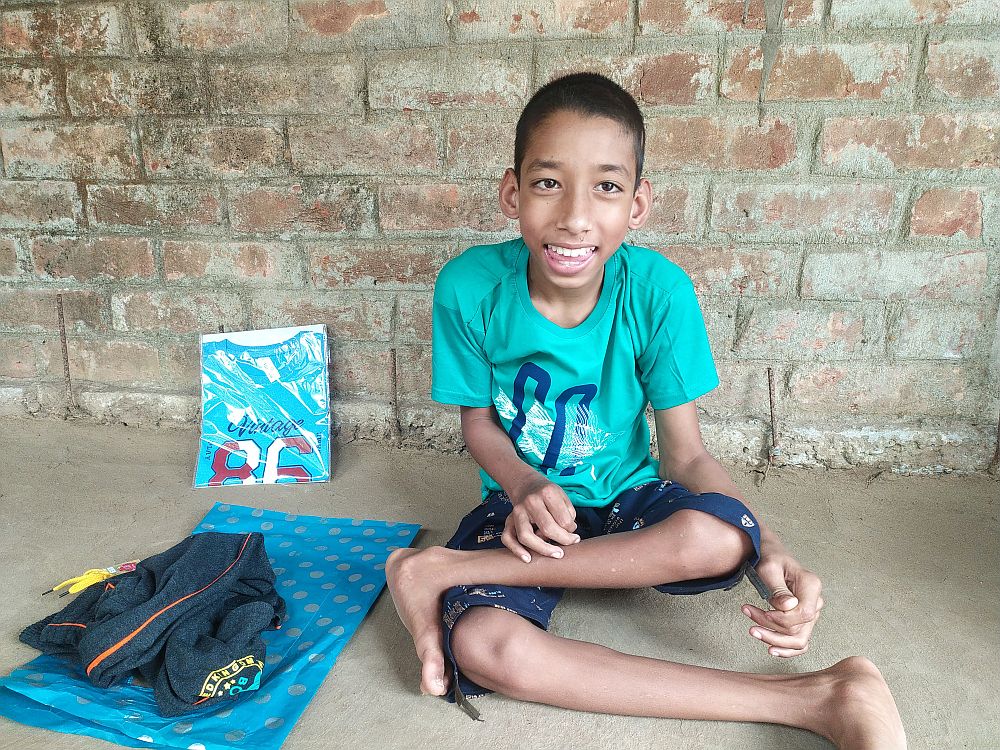 No donations are used for the 'we care' homepage.