Tamim is a man in his 40s who suffers from paraplegia, a complete paralysis of the lower extremities, caused by brain damage.
Tamim lives with his parents in a small mountain village in Syria with very steep streets. It is not possible for him to get around outside in a wheelchair without electric drive which is why 'we care' paid for an electric wheelchair. He is overjoyed with it as he is no longer "trapped" in the house or on the small square in front of his parents' house 24 hours a day but can now visit his friends and relatives or simply go for a drive.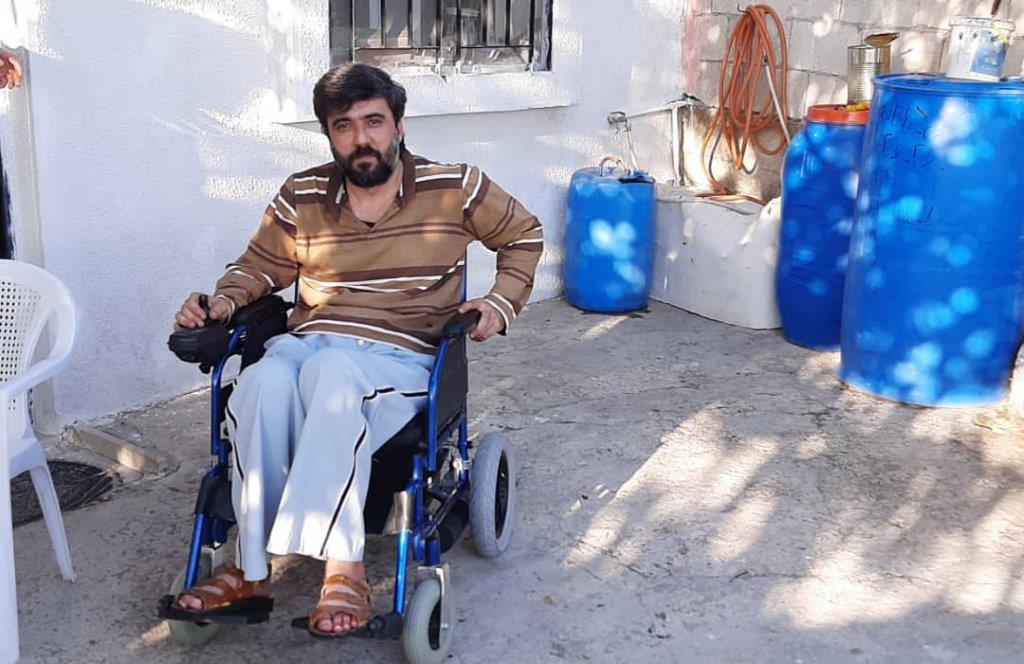 Tamim is not married and receives a small pension of $ 25/mth. He has learned how to repair defective mobile phones which not only gives him some variety in his daily life but also a little extra income.
Tamim's mother has diabetes, his father is a farmer. It would have been impossible for the family to buy an electric wheelchair with this meagre income.
No donations are used for the 'we care' homepage.